Some content has been moved to Archived News
Sign Anti-Scab petition now!

Dear members, locals, staff and all leadership, Please take two minutes right now and help us make history in Canada's labour movement. Sign Unifor's petition demanding anti-scab legislation at this link. Yesterday our union launched our Anti-Scab Law Now campaign at Prairie Regional Council, and released a research paper called Fairness on the line: The case for anti-scab legislation in Canada. This study includes internal data and analysis we've never publicly released before, detailing the cold hard facts on the negative impact scabs have on resolving labour disputes. Simply put, the use of scabs undermines worker's collective power, unnecessarily prolongs labour disputes, and removes the economic pressure that the withdrawal of labour is supposed to give workers to help end a dispute. Many of you know first-hand the kind of damage scabs cause in our fight to create good, stable and safe jobs for workers in Canada. It's no surprise that the three longest labour disputes in Unifor's history involved the use of scabs, and a review of all Unifor labour disputes shows those involving scabs lasted on average six times longer than those without scabs. Every federal and provincial legislator received a letter from Unifor yesterday sharing this new report and our list of recommendations for this legislation that is long overdue. Watch the new video as members speak out about the damage and pain scabs bring to the workplace. A federal anti-scab law will mean more power for workers, and shorter strikes and lockouts. Add your name to the petition right now. In solidarity,

Jerry Dias
National President ***

https://www.unifor.org/en/take-action/campaigns/anti-scab-legislation-now?v=full
Home Screening Program


April 30, 2021

Home Screening Program

Dear Colleagues,

We are pleased to announce that we are expanding the Employee Rapid Screening Program to now include the option of home screening. Home screening is a fast, convenient, and highly effective way of detecting potential asymptomatic carriers and therefore reduce the risk of transmission in the workplace. Home screening also means we can deploy this program to as many employees as possible, in as many provinces where rapid screening is available. We first deployed employee on-site rapid screening in several work locations in Ontario and Quebec and home screening is the next phase of that program. One of the primary advantages is that we can detect potential asymptomatic carriers before they enter the workplace.

In this first phase of deployment, we will be issuing screening kits to those who must report to work. We plan to deploy to those who can work from home in a later phase.

If you are already registered for the Employee Rapid Screening Program, you will soon have the option to select "home screening" on the app. You are also welcome to continue screening on-site if that is your preference.

If you are not yet registered for the program and wish to participate in home screening, or on-site screening, you can click here to enroll.

For Home Screening, you will need to order screening kits to bring home with you. Full instructions on how to order kits, self-administer the screens and input the results on the Employee Screening app are available on the Employee Screening Program Site on ACaeronet. You'll also need either a smartphone or a laptop/tablet with an internet connection at home to participate.

Screening kit pickup locations:

Launch date: Monday, May 3

Location: Wellness Assessment Checkpoint in Building 7, Second floor

Hours : 24/7

Toronto Contact Centre

Launch date: Monday, May 3

Location: Contact Centre Conference Room

Hours: Monday to Friday, 7:30 am to 7:30 pm

Also, please note that either on-site or at home, the self-administered screen is a non-invasive procedure that requires a simple nasal swab.

Please see that attached FAQ for complete details on the program or visit the Employee Screening Program Site on ACaeronet. Should you have any questions or concerns not addressed in the FAQ or on the site, please contact rapidcovid19rapide@aircanada.ca

Regards,

The Employee Screening Program TeamHome-Screening-FAQs_v7_ENDownload





AIR CANADA COVID-19 VACCINATIO
2009 Air Canada Share Trust Agreement
All communications can be found in the Pension section
Congratulations to Ada Zampini appointed to Air Canada Grievance Coordinator


Ada Zampini appointed to Air Canada Grievance Coordinator

August 20, 2021 at 5:00 PM

The Executive Board of Unifor Local 2002 is pleased to announce that Ada Zampini, Unifor Local 2002 Vice-President-Eastern region, has been appointed to the position of Air Canada Grievance Coordinator for Local 2002, as of August 1st, 2021. She will be replacing Lucy Alessio who has accepted a position with the Unifor National Organizing Department.

Ada will be responsible for the coordination, tracking, and monitoring of grievances and will support our district officers and bargaining committee members in the preparation of case arguments.

Ada brings to her new role knowledge of collective agreement issues and the grievance process. She has been a union activist for most of her working career serving on the Aboriginal Workers of Colour (AWOC), Political Action, and Women's committees. Ada is currently in her second mandate as the Local 2002 Vice President of the Eastern region.

We welcome Ada to this position and know that he will be an excellent resource providing a strong support system for our district chairs and elected bargaining committee representatives.

Please note: access to the Local 2002 grievance database remains the same, (Unifor 2002: Log into Database – unifor2002db.org) as well as the contact email for reaching the Grievance Coordinator.

Ada Zampini
Grievance Coordinator
grievances@unifor2002.org
Cell:(514) 701-6227

---

---
Online ceremony to remember workers killed on the job
Unifor will be marking the Day of Mourning for workers killed on the job with an online ceremony to remember workers who have died in the past year.
Last year's Day of Mourning, April 28, came just as the COVID-19 pandemic was beginning, and few of us could imagine that we would still be in its grips a year later.
According to the Association of Workers' Compensation Boards of Canada, 925 workers died on the job or were killed by occupational disease in 2019, the last year for which statistics are available, and there were 271,806 lost time claims.
At Unifor over the past year, 17 members have died on the job, including five with COVID-19. Four members of FFAW-Unifor were killed in just one day.
"This has been an extremely difficult year, one we hope to never see repeated. It is important that we come together to remember, and to commit to prevent any more such needless deaths," Unifor National President Jerry Dias said.
Join with other Unifor staff and activists for the online commemoration on April 28:
When: April 28, 7pm ET
Where: Click here to register.
Who: Speakers will include Unifor National President Jerry Dias, Unifor Secretary-Treasurer Lana Payne, Western Regional Director Gavin McGarrigle, Ontario Regional Director Naureen Rizvi, Atlantic Regional Director Linda MacNeil, Assistant to the National President Joie Warnock, Director Health, Safety and Environment Sari Sairanen.
What: There will be a moment of silence for the lost members, including a video tribute to lost members, and a call to action.
Please mark this time and date in your calendars and register to attend in advance on Zoom.
In solidarity,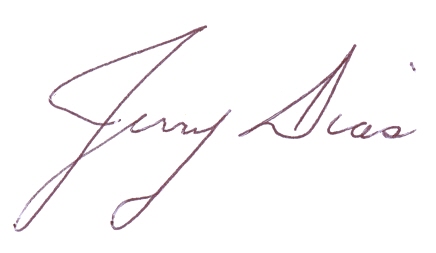 Jerry Dias
National President
Message from The District Chair
( GREAT NEWS ) ****** UPDATE ****

Webinar SIGN_UP
Women Surviving the Pandemic – A One Year Check In 09 June 2020 at 19:00
Air Canada CSSAs: Update: Early Retirement Incentive Programs
Early Retirement Incentive Program And Question (Pdf)
Unifor Welcomes Air Canada relief package
Work from Home Arbitration
Message from Our Bargaining Team ( Technological Change/Automation )
In Celebration of JOHN EDWARD BINIONS
---
Unifor Celebrates Trans Members
SIGN THE PETITION TO SAVE OUR INDUSTRY
https://www.unifor.org/en/take-action/campaigns/canada-needs-a-plan-aviation?v=take_action
Message from Don Ross – Interim President
TIME IS TICKING SIGN THE PETITION https://www.unifor.org/en/take-action/campaigns/canada-needs-a-plan-aviation?v=take_action
22 March Water Day.
To date 57 water advisories in 38 CANADIAN COMMUNITIES
Webinar 22 March Sign Up
International Day for the Elimination of Racial Discrimination
VIDEO OF THE NEWS CONFERENCE IS AVAILABLE VIA THE LINK BELOW:
Facebook Frame Links
En: http://www.facebook.com/profilepicframes/?selected_overlay_id=2953696418196800
Fr: http://www.facebook.com/profilepicframes/?selected_overlay_id=1423199901358660
Save Canadian Aviation Petition
https://www.unifor.org/en/a-national-aviation-recovery-plan-canadas-aviation-industry
SAVE OUR INDUSTRY
Sign Up for this webinar
https://www.unifor.org/en/whats-new/event/together-racial-justice
TOGETHER FOR RACIAL JUSTICE
Gaetano Amodeo is Appointed to Pension Communications Representative for Air Canada
Message From Anthony Doyle
Hello / Bonjour,
As we continually strive to elevate our customers' experience, we've been exploring opportunities to create a more streamlined process amongst our specialized departments by better utilizing their expertise.
We're planning a multi-phased approach to train and integrate various groups, further streamlining our capacity to meet customer demand. Our Rates group will be provided with training in NRD, and Employee Contact Centre (ECC) calls will be redistributed within our General Reservations team. The current National Resource Desk (NRD) team will evolve into a Sales Support Centre focused on supporting Travel Agencies, which is a key point in our recovery.
I'm confident that these changes will provide a more positive experience for our customers and simplifies the processes for the Customer Sales and Service Agents that interact with these groups. I look forward to sharing more information with you in the coming weeks. In the meantime, should you have any questions, please reach out to your Customer Service Manager.
IMPORTANT MESSAGE REGARDING GIDIP
21-03_Issue-001-GIDIP-Unifor_EN-Copy-002Download
Email your Member of Parliament tell them we need to Save Canadian Aviation
Let's Save Canadian Aviation
Dear Unifor member,
Following a long and arduous year of Unifor submitting reports, letters, submissions, and presentations to the Federal government, advocating for a National Aviation Recovery Plan, Jerry Dias – Unifor National President announced on March 4, 2021, that progress is finally being made.
To solidify these efforts, we are asking each one of you to send the attached letter of support for Canadian Aviation to your Member of Parliament (MP). This process is easy and will only take a minute to complete.
Air travel is essential to Canada's economic growth and prosperity. The Federal government has emphasized the need to have a viable aviation sector in order to kick-start the Canadian economy. However, we have only been provided with words and no action has been taken thus far. Your action is required to keep our issues at the forefront of the recovery agenda. Please take the time to complete this important task. Click here to send a letter of support to your Member of Parliament
UNIFOR VACATION, GENERAL HOLIDAYS, & VACATION PURCHASE PROGRAM – RECONCILIATION
Unifor-2020-VPP-GHO-Vacation-Reconciliation-Bulletin-EN-2Download
Air Canada CSSA update on Joint Planning Committee Process
In December, 2020, Air Canada applied to the Minister of Labour for a waiver of the Group Termination provisions of the Canada Labour Code pertaining to members who were laid off earlier in 2020. The Employer was arguing that they should not have to follow the Canada Labour Code provisions due to the pandemic. Unifor, along with other Air Canada unions filed objections to this application. In mid-February, 2021, Air Canada's application for the waiver was denied by the Minister of Labour. Per the Labour Code requirements, Air Canada posted the Notice of Group Termination on February 16th in all of the work locations. As the waiver has been denied, Air Canada is mandated to form a joint planning committee with each of the unions involved. Your Air Canada Bargaining committee will form the Unifor Local 2002 component of the joint committee. The joint planning committee is formed to develop an adjustment program to try to eliminate the necessity for the termination of employment, to minimize the impact of the termination of employment on the redundant employees and to assist those employees in obtaining other employment. In the event the joint committee is not able to agree on the process or terms required to facilitate the mandate of the committee, an arbitrator can be requested by either component of the committee, not earlier than March 26th. The role of the arbitrator is to assist the joint planning committee in the development of an adjustment program and to resolve any matters in dispute respecting the adjustment program. Your bargaining committee will be attending the first joint planning committee meeting with Air Canada on Tuesday, March 9, 2021. While we are cautiously optimistic that we will be able to mitigate more of the current layoffs and assist members that wish to move on to alternate employment, we also know that with the sheer volume of members currently on layoff status, we will not be able to mitigate 100% of the layoffs. We will update you with additional information once we meet with the employer. In solidarity, Your Air Canada Bargaining CommitteeFrances Galambosy, Central Region, Chairperson
Tammy Moore, Atlantic Region
Benoit Lapointe, Eastern Region
Joanne Goulet, Western Region
Steve Murphy, Pacific Region
Leslie Dias, Unifor Director – Airlines Sector
Save Our Planet sign the petition
https://canadians.org/action/petition-net-zero?fbclid=IwAR2359fdJIpNE6eV0ufEdkdjdo1615AB-qsj2LIhLQeY2h4X56O9M7S3x0s