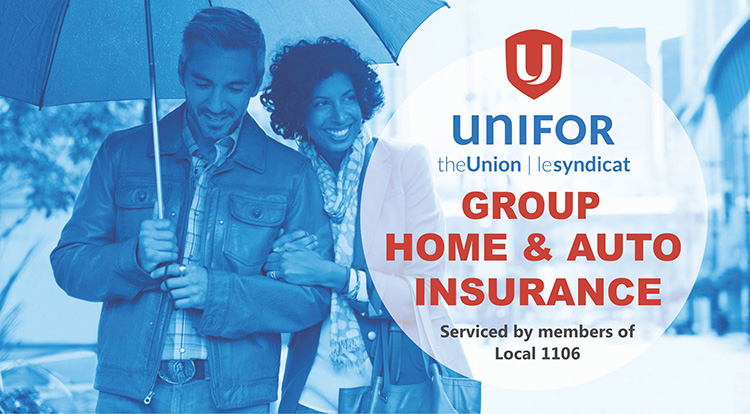 Being a Unifor member has benefits

Breckles Insurance Brokers has provided insurance advice to Canadian businesses and individuals for over 65 years. In 2006 they partnered with the Canadian Auto Workers (CAW) to offer an exclusive home and auto insurance program to its members.
Since Unifor's formation in 2013, Breckles Insurance Brokers has partnered with more insurance companies to better support the increased member base. You now have access to more exclusive benefits and discounts, and enjoy the buying power of a union that is over 310,000 members strong.
The Unifor Group Home and Auto Insurance Program is administered by Breckles Insurance Brokers Waterloo, a proud partner of the union and employer of union members of local 1106.
---
GET A QUOTE IN MINUTES!

Visit uniforinsurance.com or call 1-877-229-4677 to get a competitive quote.

---
You're in control when it comes to choosing the right insurance company. This program is exclusive to Unifor members across Canada. Members have access to trusted advise and choice when it comes to insurance products, insurance company, and coverage.